With further news on Friday of changes to the exam results process, we recognise that for anyone working within higher education, and for students looking for reassurance and commitment, access to trusted resources, information, and channels of engagement is going to become more essential.
My announcement about the flexibility UCAS is offering to support the sector with decision-making – particularly around offer-making – reflects how committed we are to adapting to the current needs of universities and students alike.  
Today, we're launching a new engagement package, reflecting the fact that for many providers this is a critical time for recruitment and conversion. The services within this package will enable you to keep building and establishing connections with those considering university, whilst complementing the outreach and marketing activity you're already delivering in-house.
Support is available in five areas:
Insight to support you – we'll issue regular analysis full of insight to shed light on the behaviours of applicants and providers. This will focus on issues affecting international applicants, course variations, offer making, withdrawals, and acceptances. The first of these will be published on Friday 27 March on the provider pages on ucas.com.
A student's view – as you recruit this, and next year's students, reflecting their mood in both your communications and decision making is going to be key. Join us, and our partners, YouthSight, over the coming months, for a series of free webinars full of insight on how students are feeling and what they are looking for from those around them.
Increase your recruitment reach – we're making Unibuddy on ucas.com free to providers until 1 August, except for a small set-up fee. The peer-to-peer network gets your existing students in front of those looking for courses or unis, meaning you can keep connecting with prospective students. Unibuddy will support your onboarding and launch – so within days you'll be up and running.
Promotion of your virtual events – if you've moved from open days to a virtual offering, then don't forget to update your event information. We'll then promote the events you're running across our networks free of charge.
Benefit from UCAS' social feeds – we've got 280k followers on Facebook, so if you're planning a live event, for example Facebook Live, let us know and we'll promote it for you, and then, where possible, share it while it's streaming live.
All of these opportunities are available to discuss right now – to find out more, click on the link below.
As ever, if you require further support, please do get in contact with either of us, or any of the UCAS or UCAS Media team.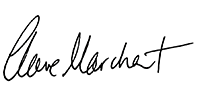 Clare Marchant                      Sander Kristel
Chief Executive                      Executive Director
UCAS                                       UCAS Media